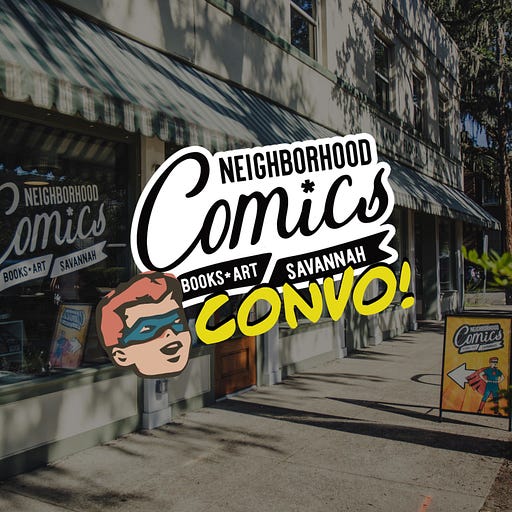 Apr 5, 2021 • 1HR 32M
Artist Robert Atkins: GI Joe, SCAD
Neighborhood Comics Convo is a podcast about comic books. Recorded in Savannah, GA at the LCS Neighborhood Comics, we talk with creators, fans, industry insiders and the like. We delve into our guests' origin stories, revisit favorite books and peek behind the curtain on what it's like to run a comic book store. Support this podcast: <a href="https://anchor.fm/nbrhdcomics/support" rel="payment">https://anchor.fm/nbrhdcomics/support</a>
On March 16, 2021, we talked with comic book artist, SCAD professor and friend of the shop Robert Atkins over video chat.
Robert was on the show to celebrate his most recent run on GI Joe: A Real American Hero for IDW. It's collected in the trade paperback Snake Hunt.
If you're the video-watching type, you can watch this episode in full on our Facebook or Youtube channels.
Thanks as always for listening. Be sure to follow us at NBRHDComics on all social media platforms and subscribe to the podcast so you never miss an episode.
If you'd like to support the show, the easiest way to do that is buy something! Stop in at our shop at 1205 Bull St in Savannah, or shop online at neighborhoodcomics.com. We ship worldwide.
--- This episode is sponsored by · Anchor: The easiest way to make a podcast. https://anchor.fm/app --- Send in a voice message: https://anchor.fm/nbrhdcomics/message Support this podcast: https://anchor.fm/nbrhdcomics/support