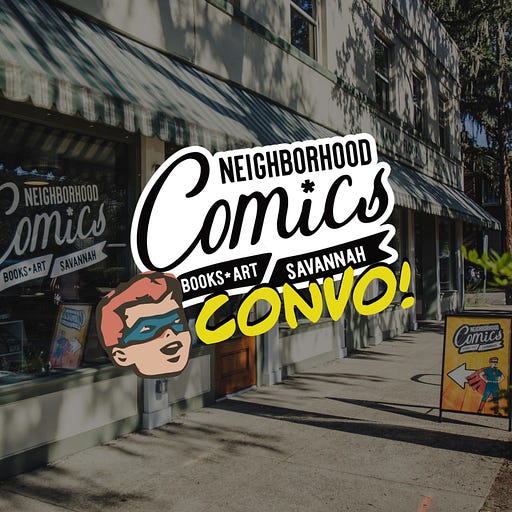 Apr 13, 2021 • 49M
Mammal Takeover! with Comic Artist and Writer Abby Howard and Paleontologist Dr. Katy Smith
Neighborhood Comics Convo is a podcast about comic books. Recorded in Savannah, GA at the LCS Neighborhood Comics, we talk with creators, fans, industry insiders and the like. We delve into our guests' origin stories, revisit favorite books and peek behind the curtain on what it's like to run a comic book store. Support this podcast: <a href="https://anchor.fm/nbrhdcomics/support" rel="payment">https://anchor.fm/nbrhdcomics/support</a>
Join us to discuss the non-fiction all-ages graphic novel 'Mammal Takeover!' with author/artist Abby Howard and Dr. Katy Smith, Assistant Professor of Geology at Georgia Southern University. Katy's doctoral dissertation was on life histories of female American mastodons. And she's also a comics reader!
This is a fun chat, so have all of your paleontology-obsessed friends and kiddos join in. 
The paperback edition of Mammal Takeover! will be in stores on April 14.
If you're the video-watching type, you can watch this episode in full on our Facebook or Youtube channels.
Thanks as always for listening. Be sure to follow us @NBRHDComics on all social media platforms and subscribe to the podcast so you never miss an episode.
If you'd like to support the show, the easiest way to do that is buy something! Stop in at our shop at 1205 Bull St in Savannah, or shop online at neighborhoodcomics.com. We ship worldwide.
--- This episode is sponsored by · Anchor: The easiest way to make a podcast. https://anchor.fm/app --- Send in a voice message: https://anchor.fm/nbrhdcomics/message Support this podcast: https://anchor.fm/nbrhdcomics/support